Cheche Technology won the 2019 China Golden Tripod Award for Outstanding Fintech Company of the Year
2019-11-22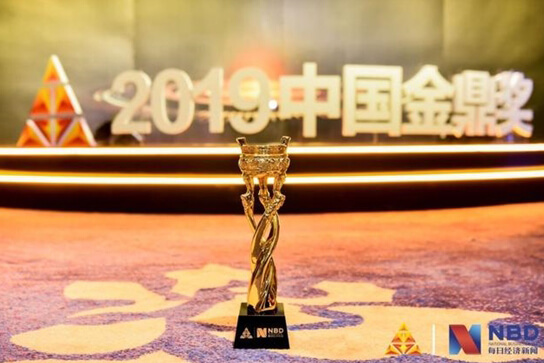 An annual event hosted by the Daily Economic News, the 2019 China Financial Development Forum and the 10th Golden Tripod Awards Ceremony was held at Beijing Shengda on November 22. Experts from academia, industry, and regulatory authorities gathered to discuss the new era, new opportunities, and new responsibilities of the financial industry under the new regulations. At the same time, the selection list for the Golden Tripod Awards was solemnly announced. As a leading domestic insurance technology company, Cheche Technology has won the "China's Outstanding FinTech Company of the Year" award at the China Golden Tripod Award 2019 for its strong technical strength in big data, cloud computing, and mobile Internet.
For the Chinese, tripod symbolizes the inheritance of authority. The Golden Tripod Awards Ceremony has long been fair and transparent in selection, with a wide range of selection and great influence. It has played an important role in the annual selection of finance and economics, and has also become a benchmark for the classification of various financial institutions in the industry.
This conference marks the tenth year of the daily economic news Golden Tripod Awards ceremony, and this event has attracted great attention from the industry. This year, the Daily Economic News, in conjunction with Tsinghua University of Economics and Management, Southwestern University of Finance and Economics, Tianxiang Investment Consulting Co., Ltd., every economic think tank and other top domestic universities and think tanks, jointly researched and released the industry's most credible and authoritative "Tenth Golden Tripod" List of Awards "to recognize outstanding companies in the financial industry in 2019.
In this forum, special researcher of the State Council Counselor's Office, Yao Jingyuan, former director of the Financial Research Institute of the National Research Center, Zhang Chenghui, Chairman of China Everbright Bank, Zhang Xuyang, Chief Economist of Changjiang Securities, Wu Ge, Executive Deputy Secretary of Beijing Mutual Fund Association Chang Zhang and other experts from the six major financial fields of banking, insurance, securities dealers, funds, trusts, and fintechs gathered to analyze the upgrading and development of China's financial industry under the innovation wind of science and technology.
As the "Excellent Fintech Company of the Year" selected by the conference, Cheche Technology was established in September 2014 and has grown into a leading domestic insurance technology company in just a few years. Relying on strong technical strength in big data, cloud computing, mobile internet and other aspects, the company independently developed four major systems: Lingyun, Panshi, Tianjing, and Baichuan to provide users and distribution channels with full transaction services such as quotes, underwriting, payment, billing, and policy management.