Cheche Technology Lei Zhang attended the Tsinghua University Insurance Technology Innovation and Entrepreneurship Summit Forum
2019-11-19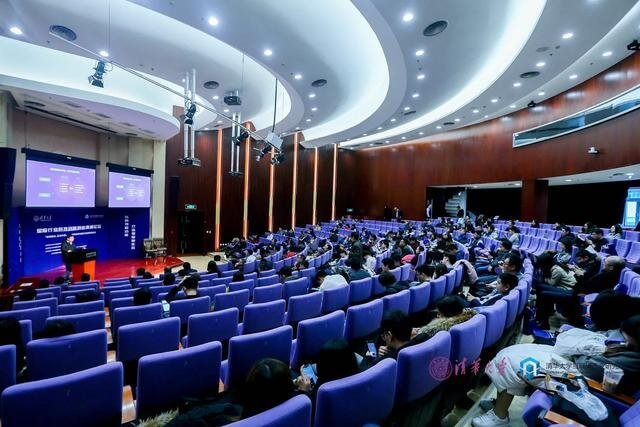 On November 19th, the "Insurance Technology Innovation and Entrepreneurship Summit Forum" hosted by the Internet Industry Research Institute of Tsinghua University and co-organized by the Beijing Financial Technology Research Institute and the Molecular Lab was held in Tsinghua University School of Economics and Management. Academics, industry experts, entrepreneurs and investors talked about the development and future of China's insurance industry. Well-known organizations such as Huawei Cloud, PICC Financial Services, Ant Financial Services, Taikang Online, China Agricultural Insurance, Xinmei Mutual, Sequoia Capital, and InsurLabs participated in the conference. Cheche Technology's Lei Zhang was invited to attend and gave a keynote speech on "Innovation Leads the Evolution of the Insurance Industry".
Xu Xin, deputy dean of the School of Economics and Management at Tsinghua University, said in a welcome speech that compared with the banking industry, the level of technology integration in China's insurance industry is lagging behind. The demand for insurance services is growing. New technologies, new scenarios, the Internet of Things, and AI have drawn a vast space for the development of the insurance industry. The insurance industry will remain at the center of discussion with a very optimistic future going forward.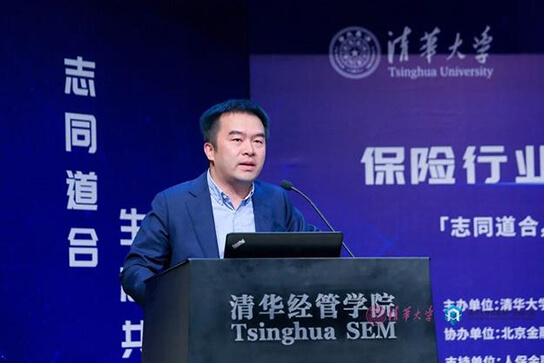 (Lei Zhang, Founder and CEO of Cheche Technology)
Lei Zhang pointed out in his speech that since the rise of insurance technology in 2013, the sector has experienced more than 6 years of continuous development. From innovations in distribution channels, changes in technologies, applications and the ecosystem, the business model has continued to evolve, and the insurance industry has been transformed with product innovations and channel expansions. Sales and promotions in the sector have undergone profound improvements. Not only has the sector seen improved precision marketing and accelerated the convenience of product sales, but also "small and beautiful" product innovations have driven the explosive growth in health insurance. Cheche Technology focused on the development of B2C auto insurance intelligent transaction platform in the past few years. In January 2018, it launched a new insurance retail strategy, removed online and offline transaction service barriers for our partners, and used digitalization to transform this industry that has been around for a few centuries. Innovation, from sales, products to technology, Cheche Technology itself is constantly evolving itself, and has remained ahead of competitors in the InsurTech sector.
With the deep integration of the Internet and technology with various industries, the insurance industry is at the brink of digitization and tech transformation. The interaction of insurance and other sectors in the economy will inevitably give birth to new forms and new products, making the industry full of excitements and imaginations.