Cheche Technology has been awarded "Fast-Growing Company of the Year"
2019-11-26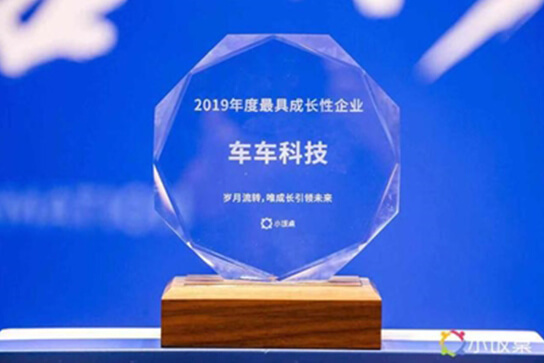 The XFZ media Global Entrepreneurs Conference successfully took place in Beijing on November 26, 2019. Representatives from FinTech companies, academia and research organizations around the world gathered to exchange their insights and propose solutions to current challenges faced by global FinTech market.
At the conference, the list of fast-growing Company of the Year was announced. Cheche technology, together with other influential tech companies in China, such as Easy Chip, Water Drop Insurance Mall, Aladdin, was awarded "fast-growing Company of the Year".
XFZ mediaaims to seek excellent start-up companies that makes significant transformations to industries in China for this eventAs one of the fastestgrowing Company in 2019, Cheche Technology is one of the earliest InsurTech explorers and innovators in China. Currently, the company has affiliates at more than 30 provinces and cities, serving over potentially 100 million clients on a national scale.