Cheche Technology elected as one of INSLAB Top 100 of China InsurTech Companies in 2022
2023-01-19
INSLAB released Top 100 of China InsurTech Companies in 2022 list. Cheche Technology was selected with its outstanding innovation capabilities, quality services and a strong industry reputation.  The winners were recommended by over 200 judges after going through the 2022 Insurtech Innovation Competition and Wuzhen Insurance Technology Festival. The award is highly regaredin the industry.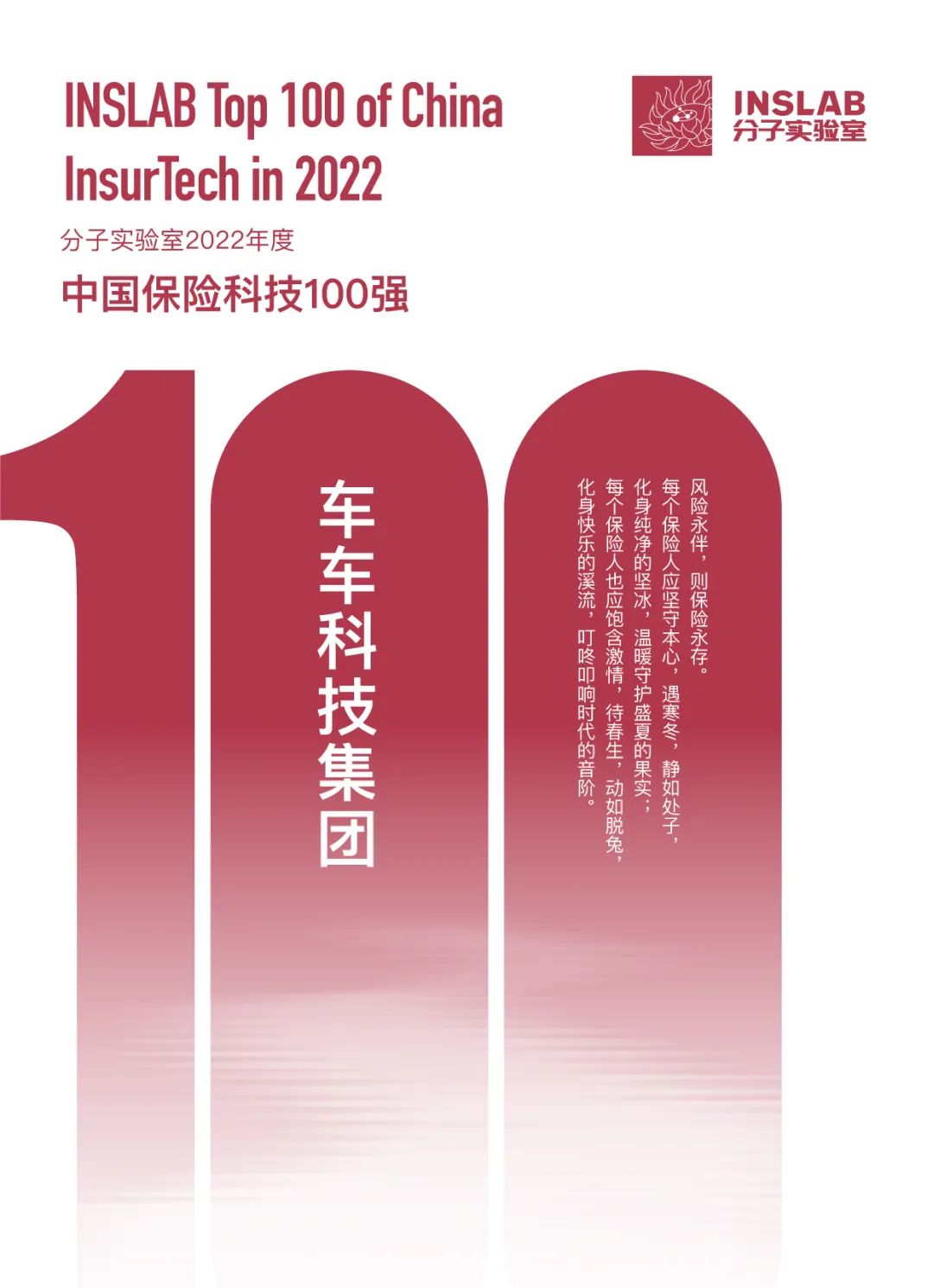 Currently, insurance technologies are moving on a fast-growth track. With deeper integration, Insurtech companies are expected to gradually change the business models, competitive landscape and the  ecosystem while facilitating  high-quality growths of the insurance industry.  
Looking ahead, Cheche Technology will continue to be on a mission  to simplify  insurance transactions and contribute to a better ecosystem by contributing to the digital transformation of the insurance industry with its proprietary technologies and ever-growing product service capabilities.