Cheche Technology selected as Top 3 of the Insurance Service Provider of the Year by Asia Insurance Review
2022-11-16
Asia Insurance Review recently revealed the winners and finalists for the 26th Asia Insurance Industry Awards 2022. Among all the participants, Cheche Technology has been selected as a Top 3 Service Provider of the Year. The Asia Insurance Industry Awards are known for the high standards and transparent reviewing process, examined by a highly respected industry judging panel and closely audited by KPMG.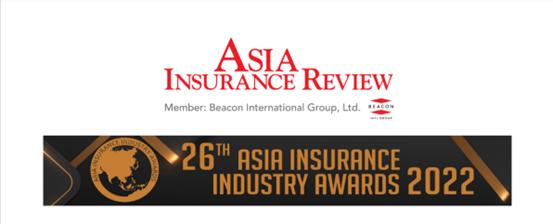 This year's Asia Insurance Industry Awards have attracted over 220 applications with 17 categories, among which 51 renowned insurance carriers, brokers, risk managers and service providers were shortlisted. The judging committee scored the applicants through strict and transparent assessment procedures after a thorough review on the submitted materials. The awards consist of Life Insurance of the Year, General Insurance Company of the Year, Health Insurance Company of the Year and Service Provider of the Year, etc. There is no lack of household names of global insurance carriers and intermediaries on the list, including AXA, Swiss Re, RGA, SCOR, Munich Re, and Marsh Asia, to name a few. Through an extensive and in-depth review process, Cheche Technology was selected as one of the Top 3 finalists of Service Provider of the Year.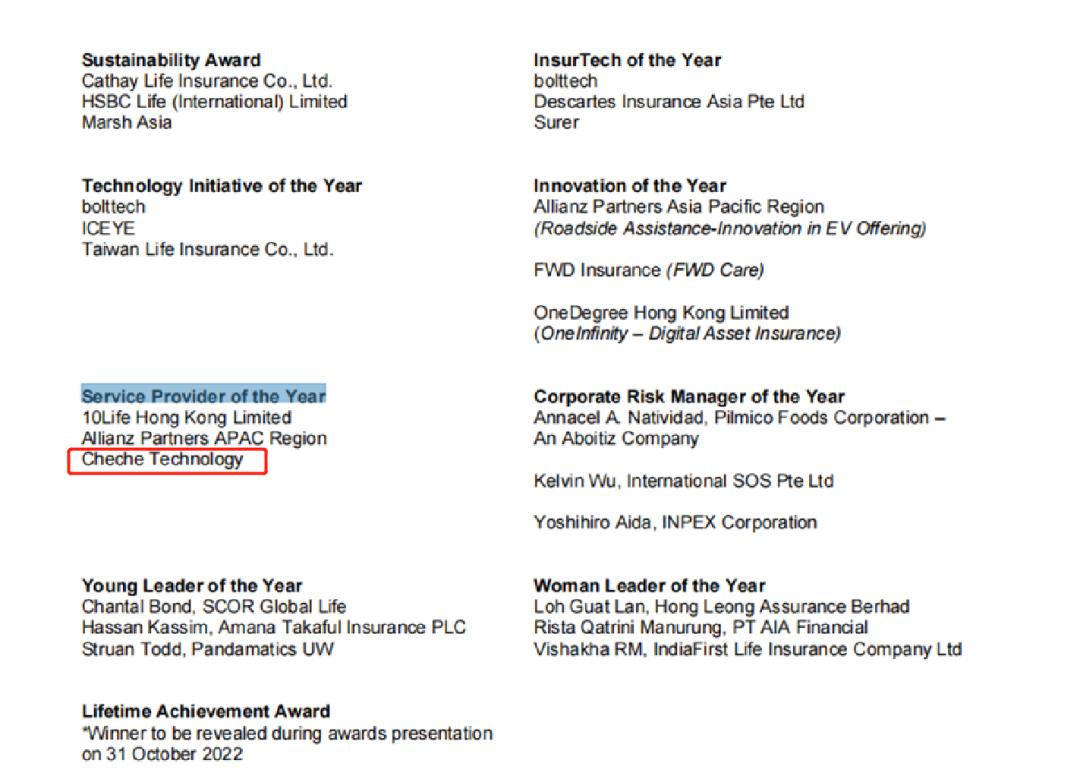 The award inclusion has fully demonstrated the leading position of Cheche Technology in Insurtech sector and shown the company's considerable potential for innovations.