Lei Zhang, CEO of Cheche Technology: To build a green insurance ecosystem to drive growths of real economy
2022-06-02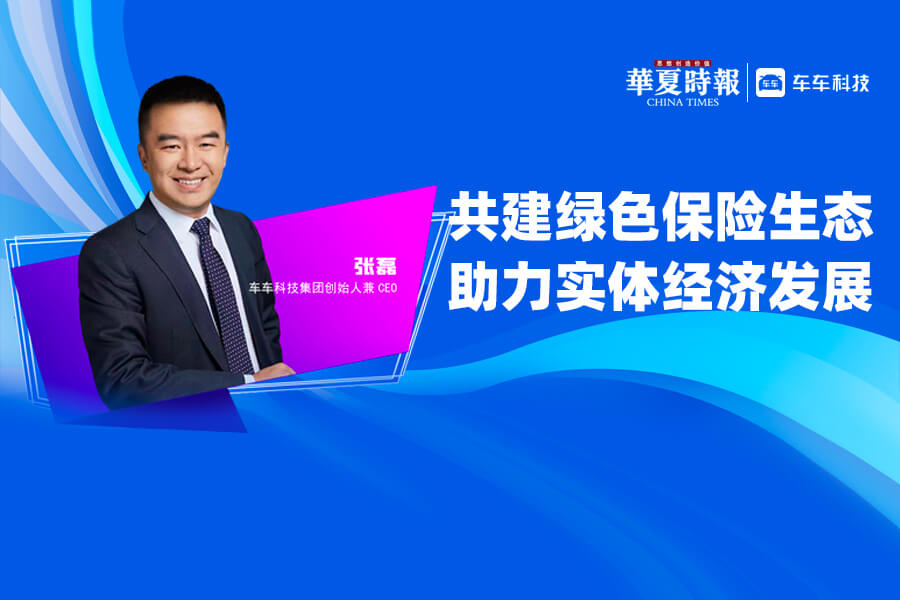 The fifth session of Insurtech Summit hosted by China Times was officially unveiled on June 2nd. Lei Zhang, founder and CEO of Cheche Technology, attended the meeting and made a speech titled To Build a Green Insurance Ecosystem to Drive Growths of Real Economy.
Guided by national policies, Cheche Technology pioneered in developing the new energy vehicle insurance solutions. In December 2021, Cheche Technology has signed an agreement with Shanghai Insurance Exchange to conduct in-depth collaboration in terms of underwriting, claims settlement of auto insurance and value-added services. According to the agreement, Cheche Technology will provide one-stop NEV auto insurance solution for multiple NEV makers to build a green insurance ecosystem, helping to reach carbon peaking and carbon neutralization goals. As more and more auto makers are requiring insurance capabilities, Cheche Technology will offer our auto insurance transaction system, quality services and contract management services to NEV makers at the point of sale, policy renewal and claims settlement.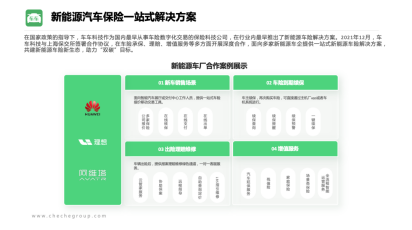 NEV insurance is a gateway to connecting auto makers and car owners. Auto makers can reshape their customer relationships from sales to complete customer lifecycle management.
It is our conviction that by virtue of our technologies, products and quality services, Cheche Technology will better facilitate overall growths of Chinese NEV industry.