Cheche Technology awarded Insurtech Unicorn of the Year in 2022 Top Insurance Agencies by Insurance Today
2022-05-13
On May 13th, Insurance Today, the leading national news agency in insurance sector, released its 2022 Top Insurance Agencies list for the third consecutive year. It's an honor for Cheche Technology to be awarded one of the Insurtech Unicorns of the Year by Insurance Today.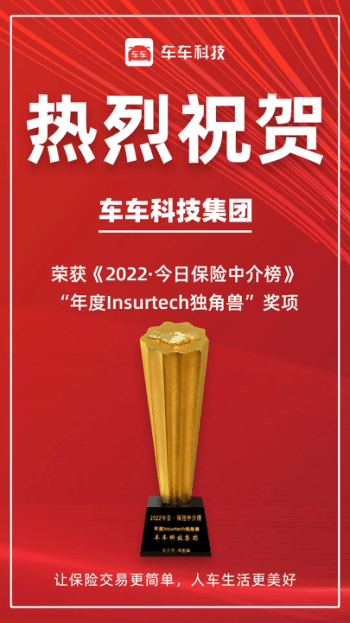 The inclusion of Cheche Technology on the list shows the recognition it has earned from its peers. Since its inception seven years ago, Cheche has rolled out Auto Insurance Marketplace, Easy-Insur, Digital Surge, Sky Frontier and One-stop Solution for NEV Auto Insurance. Our offerings include digital insurance transaction platform, insurance intermediaries SaaS system, AI-driven business intelligence system and other green insurance innovations to improve overall customer experience in the insurance ecosystem.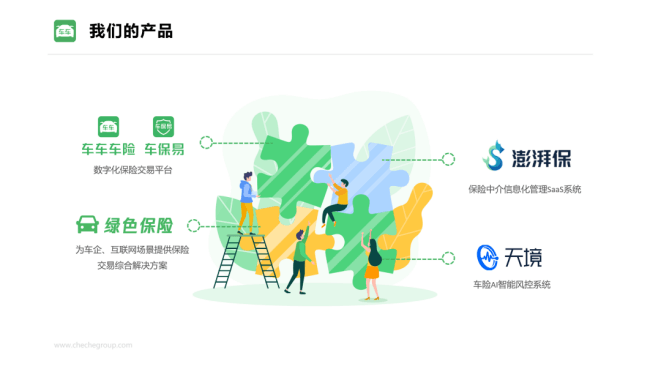 Cheche Technology has always focused on providing supreme technology and services through partnerships with leading insurance companies. So far, the company has obtained about 200 patents and software copyrights. At present, Cheche Technology has become the largest auto insurance transaction platform in China, with annual volumes exceeding CNY 10 billion.