Cheche awarded the FinTech Companies of the Year 2021 by China Times
2022-01-21
On January 21st, 2022, the Fifteenth Gold Cicada Award Ceremony, (also known as Huaxia Organization Investment Forum), hosted by China Times, was livestreamed online. The Fifteenth Gold Cicada Award winners were released at the event. Cheche Group was included on the 2021 FinTech Companies of the Year list.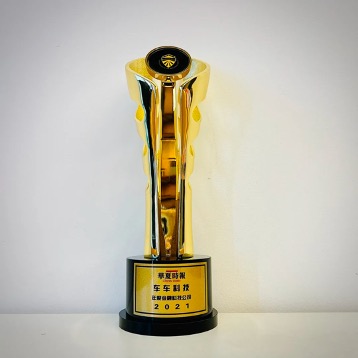 The Gold Cicada awards ceremony, the annual event to honor financial institutions of the year hosted by China Times, has been held for fifteen consecutive years and has great impact on the industry, for it recognizes the most influential financial institutions and enterprises.
The FinTech Companies of the Year 2021 shows the wide recognition that Cheche has received from the industry. After seven years of growth, Cheche has launched multiple products, including Insurance Marketplace, Easy-Insur, Digital Surge, Sky Frontier and Pay-per-mile products. Its business scope ranges from digital insurance transaction platform, digital information SaaS system for intermediaries, AI risk management system to NEV solutions and green insurance innovations, offering better customer experience. In addition, Cheche has integrated with systems from over 50 property and casualty insurance companies and acquired over 1200 contracts, established service agencies in 24 provinces with national license as required. Our annual premium transacted has exceeded 10 billion yuan.
Cheche is one of the National High-Tech Enterprises, Professional and InnovativeEnterprises of Beijing, and is also a member of the Beijing Green Finance Association. Looking ahead, Cheche will continue to proactively work with leading insurance carriers to innovate and promote digital transformations with a mission to make insurance transactions easier and to provide better well-beings for our customers