Cheche Technology awarded Top 10 Insurtech by CIO Review APAC in 2021
2021-11-08
CIO Review APAC, the Asia-Pacific section of American Information Technology review magazine, selected a list of top 10 insurance tech solution providers in 2021. As a leading Insurtech in China, Cheche Technology, along with Zhong An Technology, Sompo International, Canopius and others are included in the list.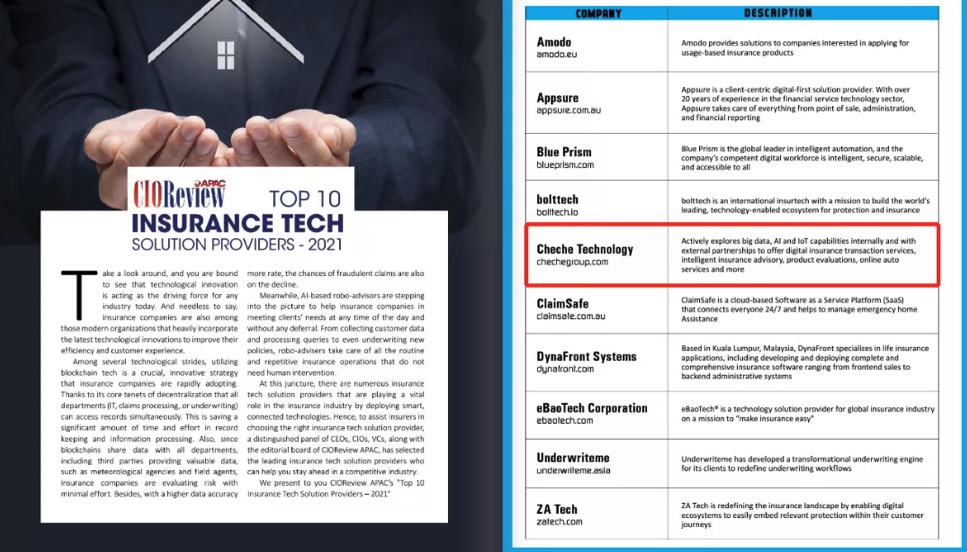 CIO Review is a leading technology magazine that is at the forefront of guiding enterprises through the continuously varying business environment with information about the solutions and services. The magazine serves as a trustworthy knowledge source as well as a platform for the C-suite executives, industry experts, technology buyers, and other decision-makers to share their insights about new technology trends in the market.
To assist insurers in choosing the right insurance technology solution providers, CIO Review APAC formed a distinguished panel of CEOs, CIOs, VCs, along with editorial board of CIO Review APAC, to select the top 10 leading insurance technology solution providers. Below is the evaluation from the selection committee: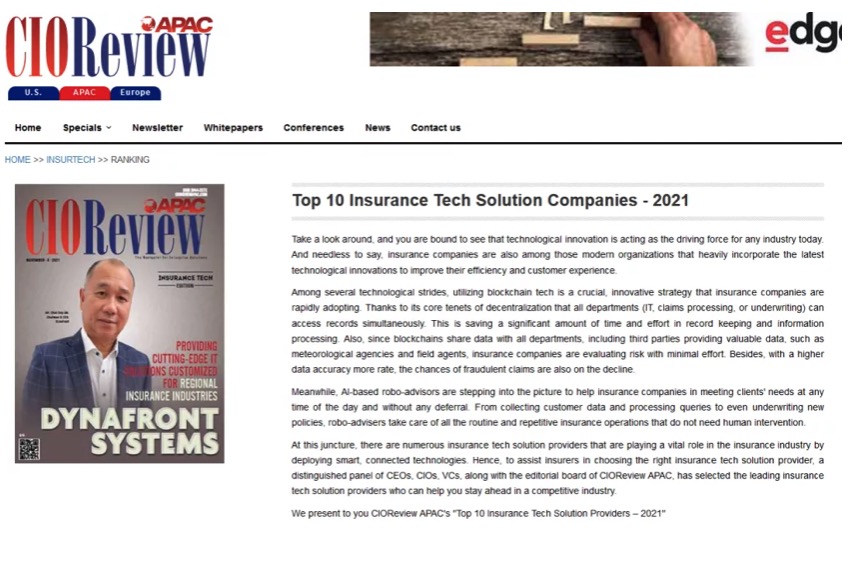 In the future, driven by technology and product integrations, Cheche Technology will continue to make insurance transactions easier to promote better well-beings for our customers with green insurance as our core strategy.