Cheche Technology among "2021 INSLAB China InsurTech Top 100"
2021-08-06
On 6th August, Cheche Technology was selected in the "2021 INSLAB China InsurTech Top 100" in 2021 INSLAB Wuzhen Insurance Technology Festival.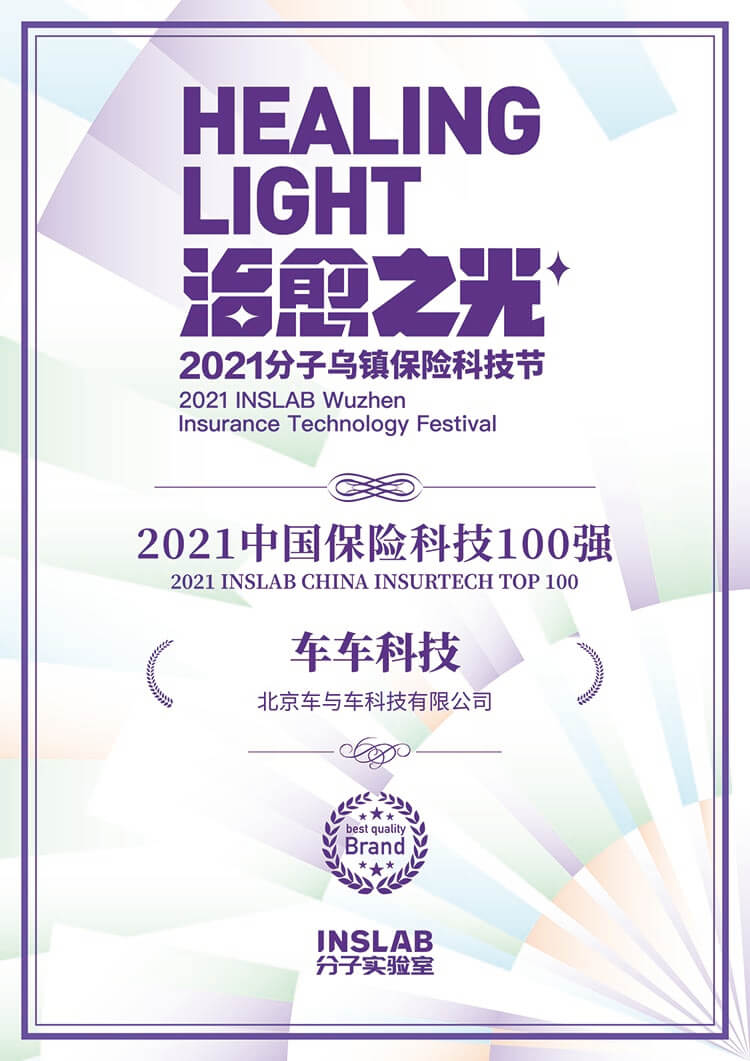 Cheche Technology has become a leading digital insurance distribution and services platform in China. Since founding, the company has constructed proprietary platforms and then opened these systems to industry partners as a result of our new retail strategy in 2018. These tech platforms have broken the barrier between online and offline transaction services and accelerates industrial digitization from basic transaction service features to fundamental technology infrastructure building. Since 2020, our offerings have formed a comprehensive product suite that included an open SaaS system, smart pricing and underwriting engine, innovative auto insurance product, insurance transaction engine and several others in development.
"Making insurance transactions easier to provide better well-beings and value for our customers and partners" is always Cheche Technology's mission and the company is proud to receive continued support and recognition from Inslab and its community.