Cheche Technology CEO Lei Zhang at 2021 Forum on Development and Social Responsibility of Internet Companies
2021-12-27
Introduction: On December 27th, the 2021 Forum on Development and Social Responsibility of Internet Companies was held in Beijing, under the theme of 'Building Socially responsible, mission-driven and sustainable internet companies.' Lei Zhang, founder and CEO of Cheche Technology, was invited to speak at the forum and shared Cheche Technology's experience on public welfare initiatives.
Lei Zhang said, "Last year we joined the program of teaching in remote and poor areas together with Bairen Benevolent Foundation. The Foundation helped sending outstanding college graduates to teach in Yunnan Province for one year after a training program." He believes it is hard for businesses to establish a mature program alone. More positive impacts can be made if businesses work with professional foundations.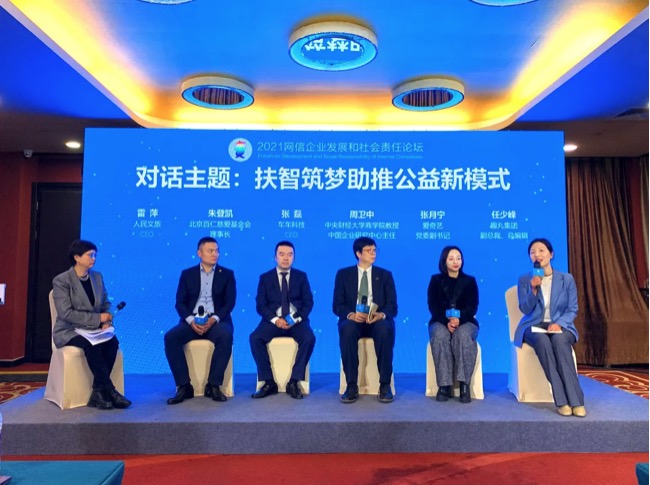 Guided by Action Plan on The Internet Network Coverage Expansion, Cheche has pooled resources from numerous parties to accelerate the collaboration and paired assistance between eastern and western regions. In December 2020, Cheche Technology joined hands with Bairen Benevolent Foundation in strengthening rural education, offering assistance to paired schools and building three elementary schools in Honghe Prefecture, Yunnan Province.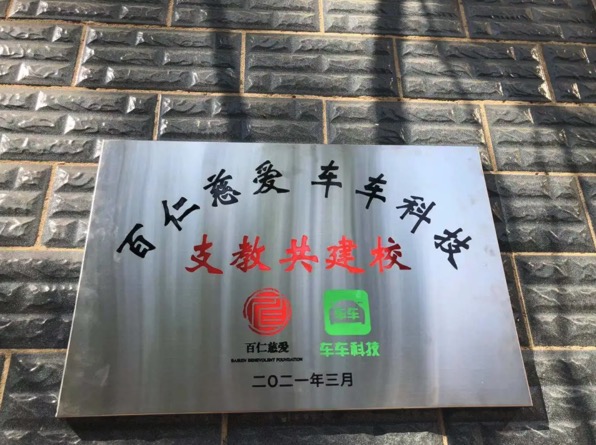 In March 2021, three elementary schools unveiled in Honghe Prefecture, Yunnan Province co-built by Cheche Technology and Bairen Benevolent Foundation
Lei Zhang said, "Cheche Technology has achieved some success in serving insurance industry with technological innovations over the years.We have benefited from the current industry environment and the society. . Therefore, we should strive to be a responsible enterprise and become a pioneer in innovation and an enabler in a better society."